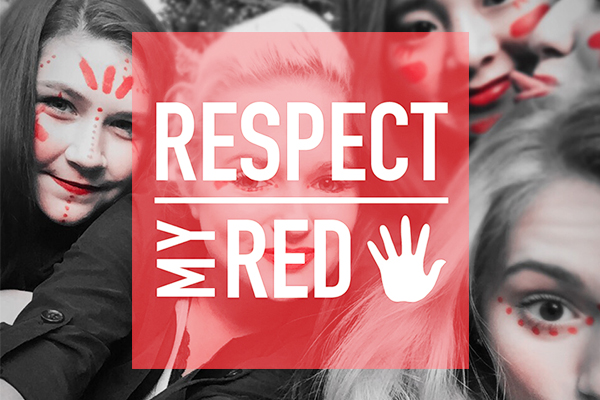 The Respect My Red Leadership Training Institute
For Student Leaders and School Professionals
Where:
Middlesex School
1400 Lowell Rd.
Concord, MA 01742
When:
Tuesday, February 12, 2019
4:00 PM – 8:00 PM EST
(4:00 PM – 5:30 PM for Administration
6:00 PM – 8:30 PM for Student Leaders & Advisors)
 Join area high schools for a 2 Part Training Event on Sexual Misconduct, Healthy Relationships and Consent
Part 1: Policy Institute on Sexual Misconduct for School Administrators
Part 2: Respect My Red Leadership Training Institute for Students
Attendees
Student Leaders. Dean of Students. Heads of School. Division Directors. Counselors. Health & Wellness Professionals. Campus Ministers. Campus Safety Officers. Diversity Directors. Athletic Administrators. Coaches. HR Officers. Communications Directors. Risk Managers. Business Managers.
Resource Kit for First 15 Registrants
The first 15 schools to register will receive the a Resource Kit with the Policy Institute Complete Manual and membership in the International Student Colloquim to End Sexual Violence.
What is Respect My Red?
An experiential training program for college and high school student leaders and school professionals desiring to build skills, knowledge, and the ability to educate and impact their own communities on relationships, respect, sexual misconduct, dating abuse, sexual harassment, stalking, and substance use.
Who should attend?
Student leaders. Leadership program advisors. Counselors. Health educators. Nurses. Deans of Students. Campus ministers. Campus safety and community police officers. Youth group advisors. Wellness professionals. Physical education teachers. Coaches.
Institute Learning Outcomes
Participants will be able to define consent and incapacitation.
Participants will be able to define sexual harassment, sexual misconduct, sexual assault and gender-based discrimination.
Participants will be able to identify signs of an unhealthy relationship and a healthy relationship.
Participants will be able to list ways to intervene as a proactive bystander if they encounter disrespectful interpersonal or sexual behavior or comments.
Take-Away Resources and Materials
Respect My Red T-shirt
Certificate of completion for Respect Red Level 1 upon passing the Respect Red Level 1 Test
Respect My Red Curricula Access
What is Respect My Red?
RMR is an engaging, interactive curriculum on respectful relationships. RMR teaches the components of healthy relationships and in turn reduces the incidence of sexual harassment and assault. The curricula tackle four critical aspects of culture change: knowledge, attitude, behavior, and pro-social bystander skills. The institute features interactive theatre, social media, and case studies.
What will I experience at RMR?
Attend the RMR Training Institute to work with fellow attendees in "quick-shops," participate in an interactive case study, and learn new skills from inspiring and highly skilled trainers. RMR is accommodating of all faith and cultural backgrounds. Learn how to effect culture change with primary prevention and bystander intervention.
Attain RMR Level 1 Certification.
The curriculum was developed with over fifty leading researchers and experts in the fields of sexual assault prevention, sexual health, psychology, sociology, mental health and healthy relationships.
Leave with a Plan, the Tools and the Skills.
Private or public. Large or small. Religious or nondenominational. Athletes, scholars and artists. Urban or rural. Respect My Red has options for each. Be ready to implement as soon as you get back to your campus.
Consortium Membership.
An invitation to participate in the International Consortium of Students Against Sexual Violence (ICSASV), a private peer-to-peer platform for engaging students around healthy relationship best practices.
Essential Skills and Training
Understand current laws and policies on consent and incapacitation related to sexual assault.
Learn characteristics of healthy and unhealthy relationships.
Train on a comprehensive up-stander program with ready-to-use curricula.
Understand definitions and manifestations of technology-related sexual assault, harassment, consent, incapacitation, alcohol-related issues, sexual exploitation, relationship abuse, stalking, dating violence and more.
Practice your skills and knowledge in "quickshops" with peers during the event.
Learn how to reach and engage peers from various backgrounds, including gender, race, religious affiliation, socio-economic background, and sexual orientation.
RMR Resource Kit
The RMR Institute Resource Kit will be made available to all attendees online as a password protected link. The link will be sent electronically to the email address you provided during your Eventbrite registration for the Institute. At this link you will find materials for further study, training webinars and curriculum guides. The link will be active for 30 days.
Part 1 for School Administrators 4:00 PM – 5:30 PM
3:30 pm

Check-in and Pre-Institute Test

4:00 pm

Opening Remarks and Institute Orientation


Ms. Kathy Giles, Head of School, Middlesex School and Katie Koestner, President of COS
4:10 pm

Interactive Case Study: I Said – You Said


Listen as two presenters describe their versions of a sexual interaction. This case serves as the Institute's foundation.
4:20 pm

POLICY Session: Fundamentals for Employee and Student Handbooks


What must handbooks include about sexual misconduct? How is the term defined? Understand coercion vs. consent and intoxication vs. incapacitation. What rights, if any, should be stated in the handbook?

Topics:

Criminal vs. civil vs. school definitions
Sexual exploitation
Sexual assault vs. rape
Same-sex sexual assault
Technology-related sexual misconduct (sexting)

4:40 pm

PROTOCOL Session: Responding Appropriately to Incidents


Checklist of practical response when someone knows or reasonably should know that an incident has occurred. Compliance with mandated reporting for K-12, Clery, VAWA, and state laws for school administrators.

Topics:

Reporting obligations
Responding to the accused
Rape-Related Post Traumatic Stress Disorder
3rd party reports
Interactions with media and parents

5:00 pm

PROCEDURES Session: Investigations and Discipline with Risk Management Mindfulness


What are best practices for addressing policy violations to successfully balance punishment, education, contract compliance, risk management, legal compliance, and most importantly institutional mission? Learn when to involve parents, legal counsel, and criminal authorities.

Topics:

Philosophical approach:  Education vs. Discipline
Investigation process
Burden and standard of proof
Jurisdiction

5:20 pm

PREVENTION Session: Educating and Training for Students and Employees with Research-Supported Content


Understand the ways to impart school policies during training for all members of your community to increase adoption and ensure compliance with state and federal guidelines that, in turn, can reduce liability.

Topics:

Educating males vs. females
Cultural sensitivity and international student issues
Developmental models for all ages
Peer leadership and bystander intervention
Education for adults

Developmental models for all ages

5:25 pm

Closing Questions and Post-Institute Test
Part 2 for Student Leaders and Advisors 5:30 PM – 8:00 PM
5:30 pm

Check-in and Pre-Institute Test

6:00 pm

Opening Remarks and Institute Orientation


Ms. Kathy Giles, Head of School, Middlesex School and Katie Koestner, President of COS
6:10 pm

Interactive Case Study: He Said-She Said


Listen as two students describe a night of partying and sexual interaction. This case serves as the Institute's foundation.
6:20 pm

KNOWLEDGE Session: Essential Definitions, Policies, and Laws


What is a healthy relationship? What is abuse? What is consent and what is not consent? How do alcohol and other drugs affect relationships and our bodies? Do you know what the difference is between incapacitated and drunk? Or, what is coercion and what is persuasion? Who is responsible for risk reduction?

Topics:

Healthy Relationships vs. Intimate Partner Violence and Abuse
Sexual exploitation, harassment, stalking
Sexual assault and rape
Same-sex sexual assault
Technology-related sexual misconduct (sexting)
Criminal vs. civil vs. school definitions

6:40 pm

ATTITUDE Session: Where Do You Stand?


Are you biased? Would you know it if you were? How strongly do you feel about an issue and why? How does this impact your ability to be an effective leader? More specifically, what are common attitudes about relationships, respect and substance use? Do you go along to get along?

Topics:

Where do we obtain our attitudes? Media, parents, peers?
Rape myths and victim blaming
Bias based on gender, sexuality, religion, age, economic status, race, and more
What is normal vs. what is "over the line"?
How can we change the attitudes of others?
How do we shift the NORM and perception of the NORM?

7:05 pm

BEHAVIOR Session: It's not what you say; it's what you DO that counts


How do we impact what people choose to do? How do we set the standard for Respect?

Topics:

Why do people say one thing and do another?
What are the real ways to bring about changes in behavior?
What works best for various ages, genders, religious backgrounds, and other demographic variables?
How can I create an environment that reduces the likelihood of disrespectful behaviors?
What does respectful treatment of others look like? What is the goal?
How can I be thoughtful about various beliefs and values regarding sexuality and relationships?

7:30 pm

BYSTANDER Session: How BOLD are you?


Are you really comfortable taking a public stand on an issue? What motivates you to fight the fire yourself vs. wait for the firetruck to arrive? What's the difference between being labeled a tattletale vs. a hero? When should we get help in addressing concerning behavior? Learn when to involve parents, legal counsel, and criminal authorities. Understand how bystanders are truly the norm-setters in any community.

Topics:

Assess your philosophical approach:  Educational vs. Disciplinary.
What is a bystander vs. an up-stander?
What are approaches for students vs. adults?
When is it best to confront one on one vs. in a group?
How should you approach an alleged victim vs. alleged perpetrator?
Cultural sensitivity and international student issues
Developmental models for all ages

8:00 pm

Closing Keynote and Program Review with Post-Institute Test
Institute Faculty Biographies*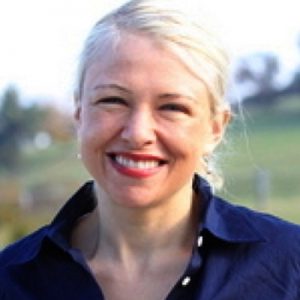 KATIE KOESTNER
EXECUTIVE DIRECTOR, CAMPUS OUTREACH SERVICES
Katie Koestner is a national expert on student safety and technology issues. She has appeared on the cover of TIME Magazine, The Oprah Winfrey Show, NBC Nightly News, CNBC Talk Live, CNN, Larry King Live, Good Morning America, Later Today, MSNBC, Entertainment Tonight and other national television programs. She is the subject of an HBO movie and has lectured at over 5000 schools in North America. Her audiences have included the incoming classes at MIT, Brown University, West Point, the US Naval Academy, Amherst College, Williams College, the top 200 officers of the Department of Defense, and the American Association of School Administrators. In 2010, the US Ambassador to India invited Katie to keynote and lead a 19-day campaign in India to raise awareness about Violence Against Women. In 2011, Ms. Koestner's Foundation, Take Back The Night, was chosen by the TV Show, The Good Wife, as their charity of choice for their Celebrity Golf Tournament. The Girl Scouts of America selected Katie, Katie Couric and a handful of others as honored women to present for their 100th Anniversary Celebration.   She has assisted the US Department of Education in developing and providing programs to women in high risk communities.   Her testimony on Capitol Hill was instrumental in the passage of federal student safety legislation. In 2007, Coe College awarded her an honorary doctorate for her extensive work on student safety and public service. In 2015, the US Department of State chose Katie to work with a delegation of Chinese diplomates at the United Nations on strategies to reduce sexual and relationship violence.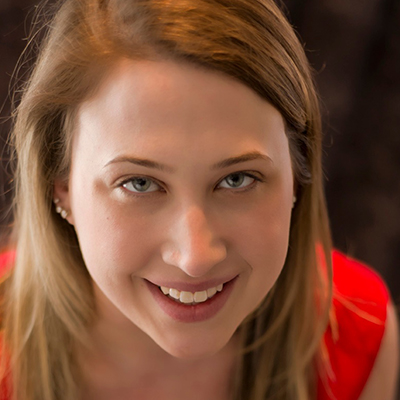 AMANDA BLAUGHER
TITLE IX DIRECTOR FOR GETTYSBURG COLLEGE & TAKE BACK THE NIGHT PROGRAM DIRECTOR
Amanda Blaugher serves as the Program Director for the Take Back The Night Foundation and is the Title IX Director at Gettysburg College. She was formerly the Assistant Director of Residence Life at Penn State Harrisburg. Amanda oversees national campaigns such as 10 Points of Light and Respect My Red for the Take Back The Night Foundation. She works with school, colleges, and communities to help them organize their walks, runs, vigils and other programming components. She is the Conference Program Coordinator for Respect is Red: The International Summit to End Sexual Violence. Amanda works tirelessly to assist event holders around the globe with planning and organizing their walks, runs, vigils and educational programs.
Holding a Master's Degree in Counseling from Shippensburg University, Amanda has been committed to raising awareness about all forms of sexual violence since she was a college student, at which time she created a Women's Empowerment Program that oversaw all programming efforts on campus around sexual violence and healthy relationships. She has presented to over 200,000 students and professionals at more than 100 colleges, universities, military bases, corporations, non-profits and high schools across the country on sexual violence and healthy relationships.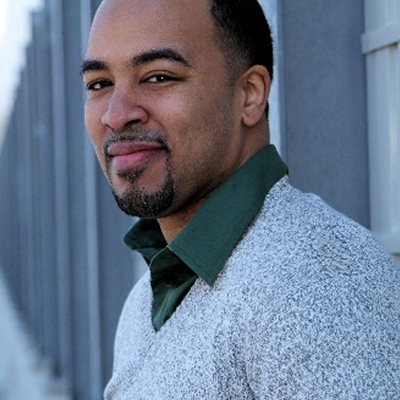 GORDON BRAXTON
MEN'S OUTREACH AND FORMER DIRECTOR OF HARVARD UNIVERSITY'S MEN'S PREVENTION & EDUCATION PROGRAM
The November 2015 issue of Ebony magazine identified Gordon Braxton as a "superman" because he is a committed activist focused on fighting intimate violence. He is a graduate of the University of Virginia and has a Master's in Education from Harvard. He began his work in sexual violence prevention as a peer educator in an all-male anti-violence group at the University of Virginia as an undergraduate. UVA awarded him the Algernon Sidney Sullivan Award, the University's highest award for humanitarian service. He also won the Black Fraternal Council's Man of the Year Award, among other distinctions. Upon Gordon's graduation, he began working with COS and presented to over 200 secondary schools, colleges, universities, community organizations, and military institutions throughout the country. From 2005 to 2009, Gordon was the Prevention Specialist at Harvard University's Office of Sexual Assault Prevention and Response and helped implement the school's violence prevention policies. He remains an ally to the violence prevention community as a blogger on manhood and rape culture, as a part-time public speaker, and as an occasional contributor to radio and television engagements.
Gordon's work has been featured in the Huffington Post, Ebony Magazine, and VoiceMale. He is the recipient of the Men of Vision Award by Virginians Aligned Against Sexual Assault, the 2000 Gilbert J. Sullivan Award from the University of Virginia's Parents Program; the 2001 Gregory Raven Batipps Scholarship; and the Association of Black Harvard Women's 2007 "Strivers in the Community" Panel Position. Gordon has keynoted conferences and events at Harvard, Brown, University of San Diego, Colorado College, Fordham University, and over 100 other schools.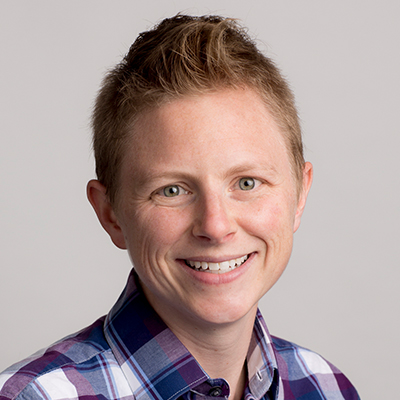 DREW
DIVERSITY & INCLUSIVITY NATIONAL EDUCATOR AND ACTIVIST
"Drew," as SHE is known, has an incredible capability to connect with everyone she meets. As she's come into her queer identity over the course of her adult life, Drew understands what it's like to be different and misunderstood. More importantly, she knows the happiness that comes with embracing our authentic selves, and the strength that comes from advocating for others. With a targeted focus on leadership, diversity, and inclusivity, Drew educates audiences using empowering, engaging, and motivational stories.
Drew discovered her passion for working with and advocating for diverse populations as she began her graduate school journey at Stony Brook University. Now, Drew continues her advocacy through work as an active member of NACADA (National Academic Advising Association) and presentations for NASPA (National Association of Student Affairs Professionals). Drew has a particularly strong interest in educating about LGBTQ (Lesbian, Gay, Bisexual, Transgender, Queer) communities and has been a key player in the design of LGBT Safe Zone curricula at several Higher Education Institutions.
Drew has been voted by both peers and students as a top presenter at statewide and regional conferences, and consistently receives positive feedback from workshop and presentation attendees.  Drew is routinely ranked high in energy, enthusiasm, and motivation, and delivers strong, captivating, educational information in each presentation. She is always willing to go the extra mile to keep the energy high and audience captivated. Drew graduated from St. Norbert College with a Bachelor of Arts in History and Broadfield Social Studies and was certified as a teacher in grades 6-12. She earned her Master of Arts in Liberal Studies with a concentration in Education from Stony Brook University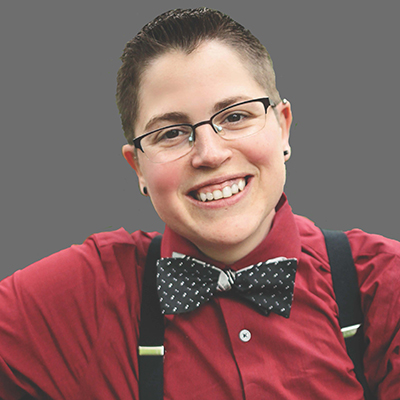 NYK ROBERTSON
INCLUSIVITY DIRECTOR AND DIRECTOR, INTERCULTURAL CENTER OF SWARTHMORE COLLEGE
Nyk Robertson grew up in Kansas as a young queer person. Their struggle with reconciling their family, religion, queerness and gender identity in small town America is what built their resilience as well as drive to support others going through similar struggles. They currently work with undergraduate students specifically offering services and support for Asian American, LatinX, Multiracial, Native American, Queer (Lesbian, Gay, Bisexual and Transgender), low-income, international, and first-generation college students.
Nyk has a bachelor's degree in English with a minor in poetry and a Master's in Gender Culture Studies. Their academic research involves looking at the ways in which language constructs a subjectivity for gender non-binary folx and how spoken word poetry produces a space for this language to be created in a way other literature does not.
Nyk considers every presentation another opportunity to share this language and these lived experiences of the LGBTQ+ community with more folx and broaden the conversation around these experiences.
Nyk's personal journey was not an easy one, yet it provides a powerful door to open the conversation to those who may not have considered what it means to be non-binary in a world replete with binary operation. By drawing on their own experiences, but also those of other LGBTQ+ members, Nyk brings a sincerity and authenticity to their presentations that often builds networks and continuing dialogue past the program and day of training.
*Note: Some changes may be made to the roster of presenters based on availability. However, all trainers will be highly credentialed, experienced experts.
Are there ID or minimum age requirements to checkin at the event?
You will need to bring a valid student or school ID to checkin. Attendees must be at least 14 years old and have parent/guardian permission to attend. Additionally, schools sending minors must have at least 1 adult for every 4 minors.
What are my transportation/parking options for getting to and from the event?
Free parking is available at the event.
Do I have to bring my printed ticket to the event?
Please bring a printed copy of your ticket to check-in.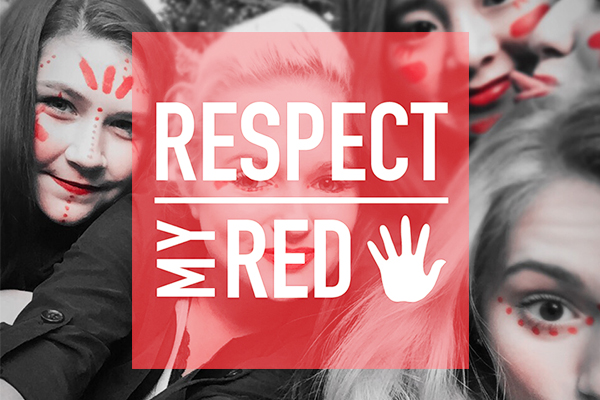 Boundary Setting for School Professionals for ACIS
Where:
St. Mary's Academy
4545 S University Blvd.
Englewood, CO 80113
When:
Friday, December 7, 2018
9:30 AM – 7:00 PM MST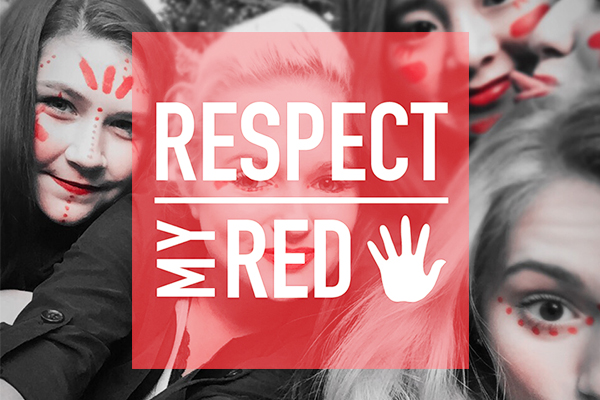 Respect My Red @ Rosemont College: A Student Leadership Training on Healthy Relationships and Sexual Misconduct Prevention
Where:
Rosemont College
1400 Montgomery Ave.
Bryn Mawr, PA 19010
When:
Wednesday, November 14, 2018
5:30 PM to 8:30 PM (EDT)
Respect My Red Cherry Creek
The Leadership Training Institute on Healthy Relationships and Sexual Misconduct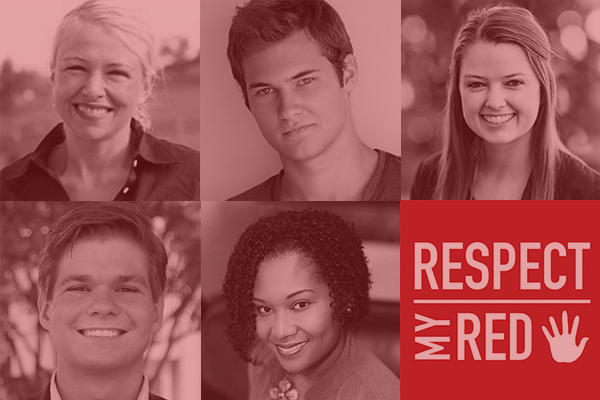 Trainers: Katie Koestner, Justin Prentice, Grace Rooney, Jordan Turner and Dr. Sandra Miles
Respect My Red Leadership Training Institute
Creating Culture Change Around Healthy Relationships & Sexual Assault Prevention
Where:
Cherry Creek High School
9300 E. Union St.
High School Library
Greenwood Village, CO 80111
When:
Monday, April 23, 2018
5:30 PM to 8:30 PM (MDT)
Special Guest:
Justin Prentice from Netflix series 13 REASONS WHY.