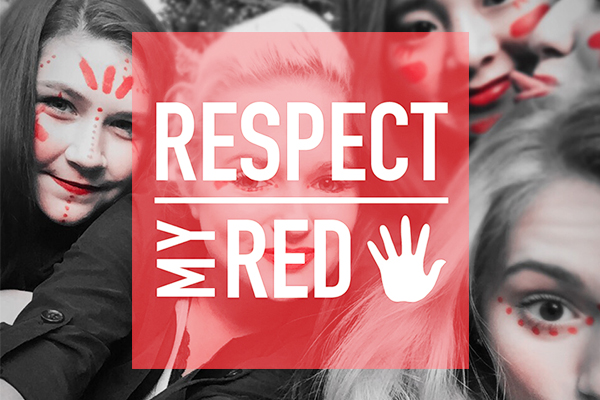 Respect My Red @ Rosemont College: A Student Leadership Training on Healthy Relationships and Sexual Misconduct Prevention
Where:
Rosemont College
1400 Montgomery Ave.
Bryn Mawr, PA 19010
When:
Wednesday, November 14, 2018
5:30 PM to 8:30 PM (EDT)
What is Respect My Red?
RMR is an engaging, interactive curriculum on respectful relationships. RMR teaches the components of healthy relationships and in turn reduces the incidence of sexual harassment and assault. The curricula tackle four critical aspects of culture change: knowledge, attitude, behavior, and pro-social bystander skills. The institute features interactive theatre, social media, and case studies.
What will I experience at RMR?
Attend the RMR Training Institute to work with fellow attendees in "quick-shops," participate in an interactive case study, and learn new skills from inspiring and highly skilled trainers. RMR is accommodating of all faith and cultural backgrounds. Learn how to effect culture change with primary prevention and bystander intervention.
Attain RMR Level 1 Certification.
The curriculum was developed with over fifty leading researchers and experts in the fields of sexual assault prevention, sexual health, psychology, sociology, mental health and healthy relationships.
Leave with a Plan, the Tools and the Skills.
Private or public. Large or small. Religious or nondenominational. Athletes, scholars and artists. Urban or rural. Respect My Red has options for each.  Be ready to implement as soon as you get back to your campus.
Essential Skills and Training.
Understand current laws and policies on consent and incapacitation related to sexual assault.
Learn characteristics of healthy and unhealthy relationships.
Train on a comprehensive up-stander program with ready-to-use curricula.
Understand definitions and manifestations of technology-related sexual assault, harassment, consent, incapacitation, alcohol-related issues, sexual exploitation, relationship abuse, stalking, dating violence and more.
Practice your skills and knowledge in "quickshops" with peers during the event.
Learn how to reach and engage peers from various backgrounds, including gender, race, religious affiliation, socio-economic background, and sexual orientation.
RMR Resource Kit
The RMR Institute Resource Kit will be made available to all attendees online as a password protected link. The link will be sent electronically to the email address you provided during your Eventbrite registration for the Institute. At this link you will find materials for further study, training webinars and curriculum guides. The link will be active for 30 days.
Registration:
To be guaranteed your preferred shirt size, please register by November 4. This institute is geared toward high school student leaders and their advisors.
Respect My Red Leadership Institute Faculty Biographies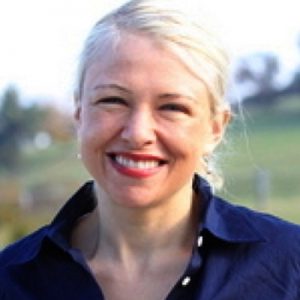 KATIE KOESTNER
EXECUTIVE DIRECTOR, CAMPUS OUTREACH SERVICES
Katie Koestner is a national expert on student safety and technology issues. She has appeared on the cover of TIME Magazine, The Oprah Winfrey Show, NBC Nightly News, CNBC Talk Live, CNN, Larry King Live, Good Morning America, Later Today, MSNBC, Entertainment Tonight and other national television programs. She is the subject of an HBO movie and has lectured at over 5000 schools in North America. Her audiences have included the incoming classes at MIT, Brown University, West Point, the US Naval Academy, Amherst College, Williams College, the top 200 officers of the Department of Defense, and the American Association of School Administrators. In 2010, the US Ambassador to India invited Katie to keynote and lead a 19-day campaign in India to raise awareness about Violence Against Women. In 2011, Ms. Koestner's Foundation, Take Back The Night, was chosen by the TV Show, The Good Wife, as their charity of choice for their Celebrity Golf Tournament. The Girl Scouts of America selected Katie, Katie Couric and a handful of others as honored women to present for their 100th Anniversary Celebration.   She has assisted the US Department of Education in developing and providing programs to women in high risk communities.   Her testimony on Capitol Hill was instrumental in the passage of federal student safety legislation. In 2007, Coe College awarded her an honorary doctorate for her extensive work on student safety and public service. In 2015, the US Department of State chose Katie to work with a delegation of Chinese diplomates at the United Nations on strategies to reduce sexual and relationship violence.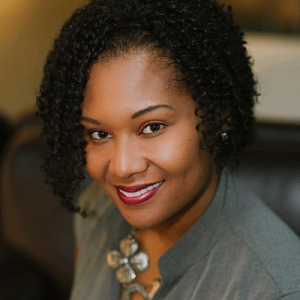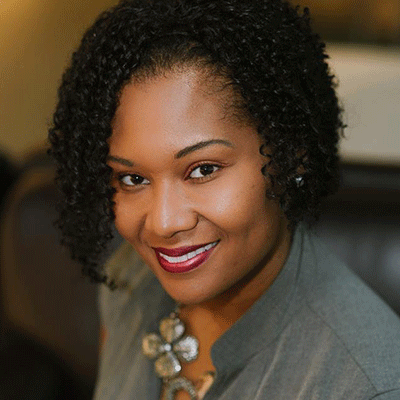 SANDRA MILES
DEAN OF STUDENTS, INDIANA UNIVERSITY PURDUE UNIVERSITY-COLUMBUS
Dr. Sandra Miles is the Dean of Students and Director of Student Affairs at Indiana University Purdue University – Columbus (IUPUC). Within her role, Sandra serves as the Deputy Title IX Coordinator, oversees all student success services (student involvement, athletics, career services, disability services, ombudsman services, and tutoring services), and serves as the chief diversity officer. Sandra is the Co-Director of the IUPUC Leadership Studies minor, teaches upper division courses within the Women's Studies department, and has published within her field. Her research interests include issues of women and minorities in higher education and the 21st century White male experience. Dr. Miles presents her research annually at national and regional conference meetings. Dr. Miles has a doctorate in Higher Education Administration with a minor in Public Administration and an emphasis on Women's Studies from Florida State University. Her Bachelor's degree with Honors is in Political Science from the University of Central Florida where she also earned a Master's degree in Student Personnel Administration. In addition to her career achievements, in the community Dr. Sandra Miles serves on a host of community boards in Bartholomew County, is the Immediate Past National Director of the Black Female Development Circle, Inc. and is an active member of the Louisville (KY) Alumnae Chapter of Delta Sigma Theta Sorority, Inc.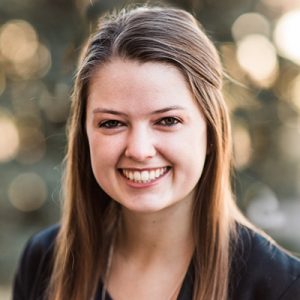 GRACE ROONEY
STUDENT ORGANIZATIONS CHAIR AND ON-CAMPUS SENATOR, UNIVERSITY OF DENVER
Grace Rooney is a sophomore at the University of Denver majoring in accounting with minors in Spanish, math, and leadership. At DU, Grace serves as the On-Campus Senator and Student Organizations Chair in the Undergraduate Student Government. Grace is also involved in the Pioneer Leadership Program. Through PLP Grace works to shed light on the problem of sexual assault by shifting the stigma of blame from the victim to the perpetrator though educational programs. Grace is a 2016 graduate of Cherry Creek High School. Grace enjoys spending time with friends and family, skiing and hiking.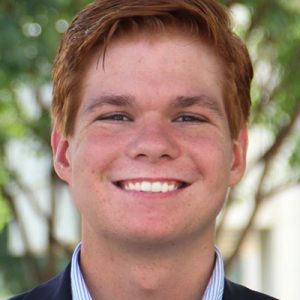 JORDAN TURNER
RESIDENT ASSISTANT, UNIVERSITY OF DENVER
Jordan Turner is a sophomore at the University of Denver double majoring in marketing and business information and analytics with a minor in leadership studies. Jordan's passion is how data can be used to optimize situations and decisions. As an RA, Jordan deals with roommate conflicts, housings questions, and code violations. Jordan has been the treasurer for Catholic Student Fellowship, a member of the Club Baseball team, a campus tour-guide, and a member of the Pioneer Leadership Program. The Pioneer Leadership Program enables Jordan to engage the greater community through local and city-wide initiatives ranging from volunteering as an algebra tutor to aiding in refugee awareness on campus to feeding a community of people escaping homelessness. Most recently, Jordan has become involved with raising awareness about sexual assault and the importance of healthy relationships.
Respect My Red Cherry Creek
The Leadership Training Institute on Healthy Relationships and Sexual Misconduct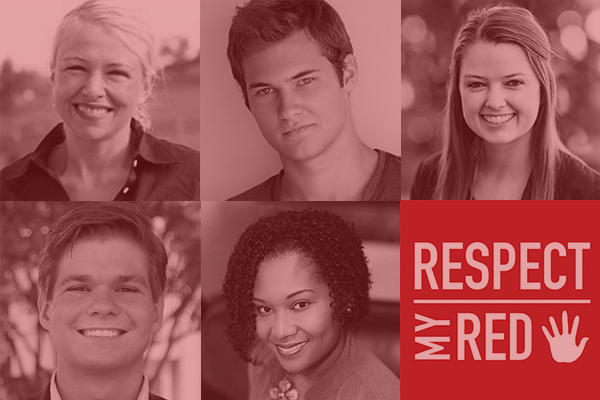 Trainers: Katie Koestner, Justin Prentice, Grace Rooney, Jordan Turner and Dr. Sandra Miles
Respect My Red Leadership Training Institute
Creating Culture Change Around Healthy Relationships & Sexual Assault Prevention
Where:
Cherry Creek High School
9300 E. Union St.
High School Library
Greenwood Village, CO 80111
When:
Monday, April 23, 2018
5:30 PM to 8:30 PM (MDT)
Special Guest:
Justin Prentice from Netflix series 13 REASONS WHY.