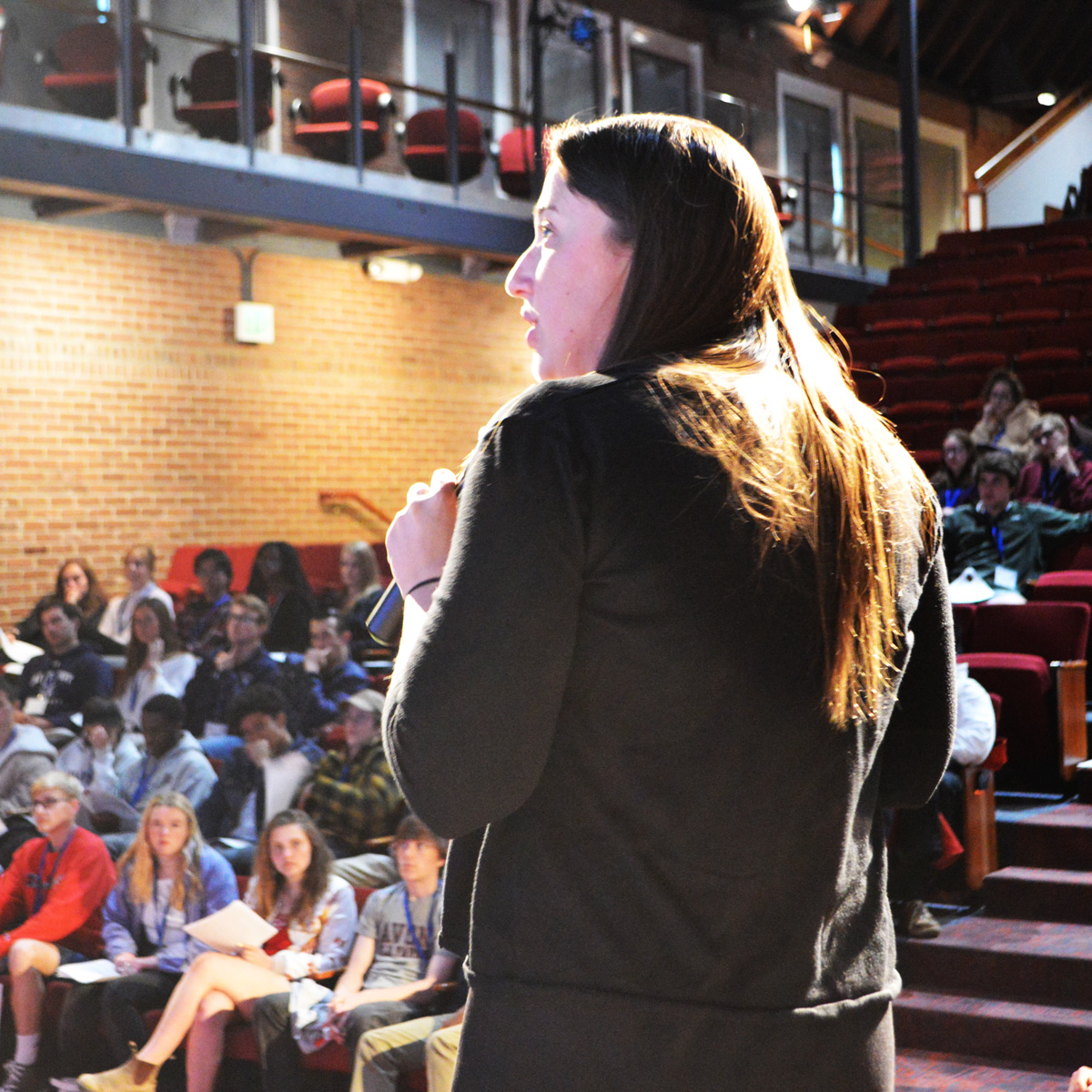 JOIN OUR TEAM
Respect My Red seeks knowledgeable, dynamic public speakers with demonstrated leadership skills to join our team. We are especially interested in applicants who represent diversity in any form. Additionally, we have openings for at least 3 male presenters. We are a mission-driven organization dedicated to the reduction of sexual violence and gender discrimination in all forms through research-based programming. Respect My Red (RMR) Trainers provide live, in person training with other members of the RMR team at colleges and high schools throughout the US with audiences of 200-500 student leaders and school administrators. Most training programs are 2.5 hours in length and have 4 trainers during the academic school year.
The RMR program was established through work with over 5000 educational institutions and the input from over 25 top researchers. Program efficacy data has been collected from thousands of student participants. RMR Trainers have exemplary interpersonal and public speaking skills, personal fortitude and flexibility and the confidence to handle audiences ranging from urban underserved public schools to Ivy League institutions. RMR Trainers have a strong commitment to meeting each audience where they are, from religious values to political leanings.
Trainers are paid per event based on factors such as experience and past performance with RMR events. Many of our current team members hold full time positions at prestigious institutions and commit to approximately 8-10 days a year to present on our team. Travel and lodging are provided for presenters in the following forms: carpool, car rental, airline ticket, mileage reimbursement, train/subway fare, guest house or room, inn, hotel, etc.
Trainer Responsibilities and Expectations:
Commit to being available for at least 5 days per school year to present at RMR institutes.
Work with the RMR team to learn and be able to deliver the program content.
Commit to upholding the RMR standards of respect for the mission and values of the host and participating schools (even when in conflict with personal opinions).
Commit to prioritizing RMR events over personal and work-related issues, so that a "back-up: plan is in place for issues such as childcare, workplace emergency, or family illness.
Participate in one or two conference calls with the presenter team prior to each event.
Review the RMR curricula and contribute to edits or updates as we continue to grow.
Contribute to Team success by providing any knowledge of key developments in the field.
Trainer Requirements:
Experience in public speaking or providing training/education for a variety of populations.
Master's degree preferred, undergrad candidates will be considered
Background checks (including but not limited to a Child Abuse and Neglect (CAN) registry check, criminal background check and Department of Motor Vehicles Check) and clearances to match school and RMR requirements for working with students.
Experience with sexual misconduct and gender issues education preferred.
Possess a valid driver's license and automobile insurance.
Go RMR. Make Respect the Standard, not the Exception.