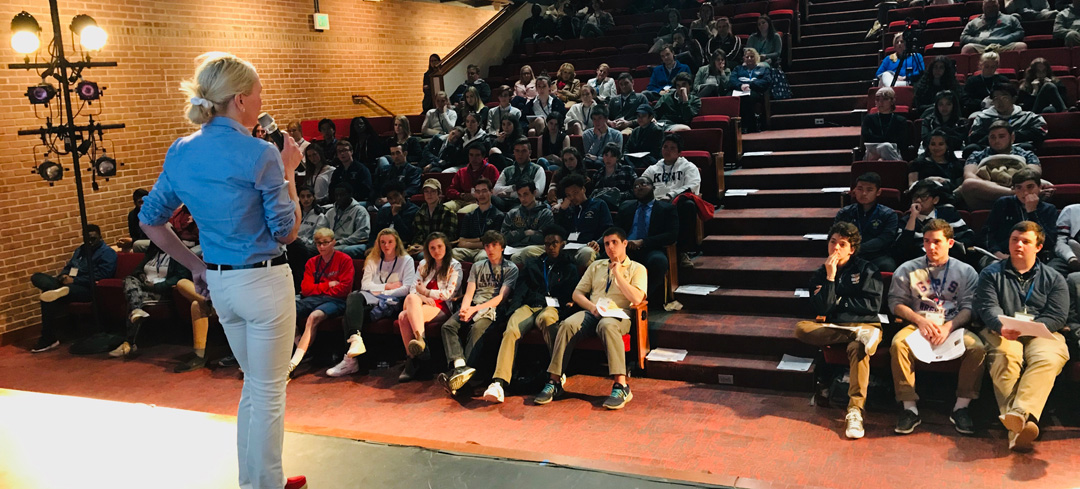 Mission

Respect My Red is an inclusive educational program to promote discussion and education, in a developmentally appropriate way, on what it means to show and get respect. The program empowers participants to understand they have 100% control over their own sexuality, including their personal religious beliefs, morals and values. No one has the right to control or touch another person until that person is willing to participate in any activity. This program educates participants on the definition of consent, how to legally and respectfully gain consent, how to say "No" and hear "No," what each of us can do if we see someone who is not being treated with respect, and how to foment a culture of respect and consensual, healthy relationships.
Vision
Respect My Red is the movement to make respect the standard in interpersonal relationships. It is the campaign to create awareness about consent, healthy relationships and bystander empowerment.
Philosophy
Respect My Red imparts KNOWLEDGE about consent and laws pertaining to relationships. It foments an ATTITUDE of the importance of respect and the inspiration to BEHAVE in a way to demonstrate this attitude. Respect My Red empowers us to engage our peers as proactive BYSTANDERS.
Respect My Red grew from over 3,000 presentations of the "He Said- She Said" interactive sexual assault program which was started by Campus Outreach Services. After collecting data from over 40,000 students who participated in the program, we realized our KABB and Brain-Heart methodology were proven successes. Using the model of KABB (knowledge, attitude, behavior and bystander) participants are able to show an increase in each category.
Data
Each of these graphs show 1 specific question from each of the 4 categories of data. The darkest green option is the best option and the lightest green is the worst option. We don't label the responses as right/wrong. For example, we don't want to categorize their attitudes as right/wrong, but can say that they are best/most positive. Any questions with clear right or wrong answers include the "wrong" answers in red, as seen below.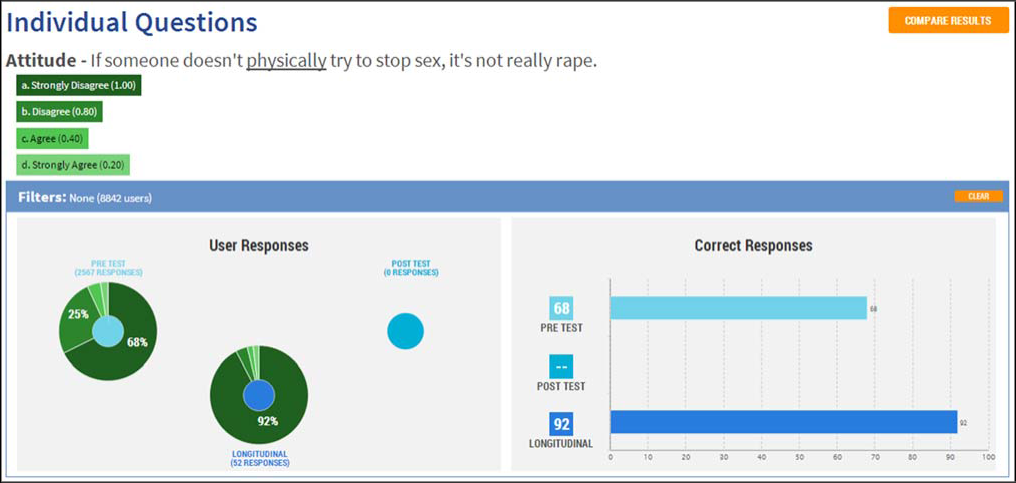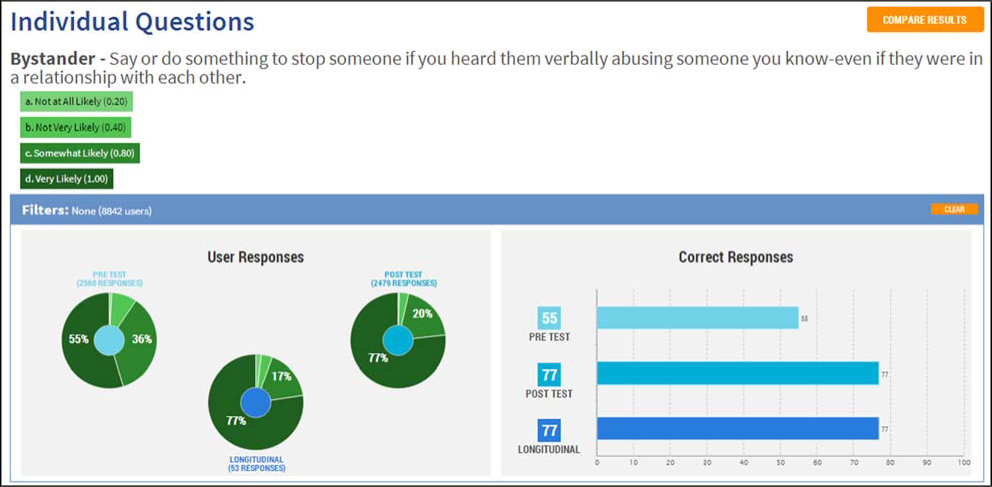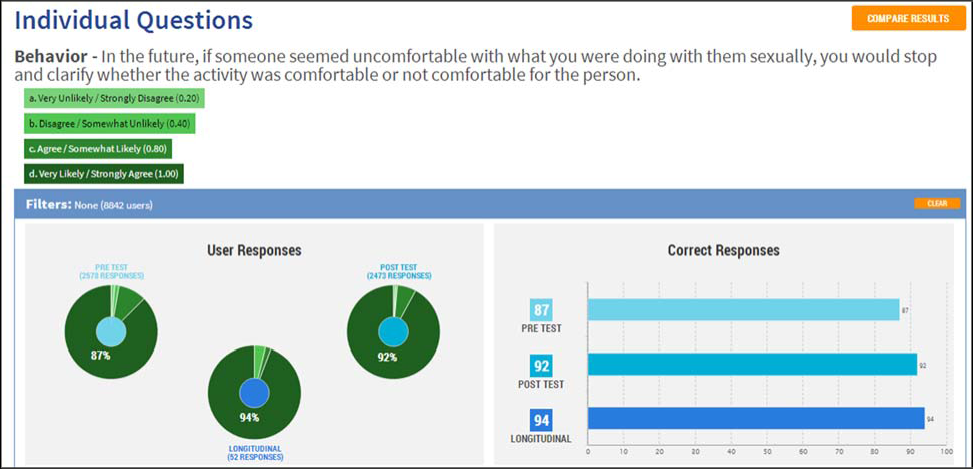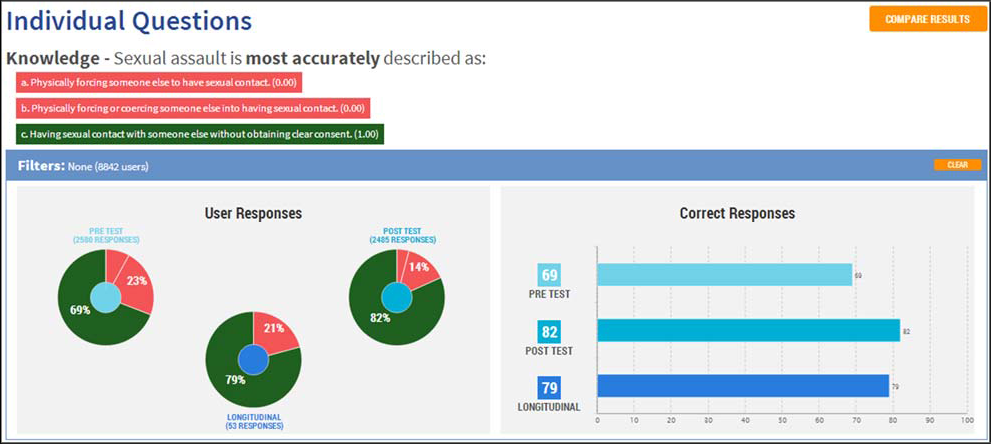 Respect My Red because I love myself and I will not give in to pressure or have someone harm me.
Madison D.