Meet our Respect My Red Faculty
ANIMA ADJEPONG 
Asst. Professor, Dept. of Sociology, Simmons College
TIERRA BARBER
National Diversity and Leadership Trainer
AMANDA BLAUGHER
Program Director, Take Back The Night Foundation
CHIMI BOYD-KEYS
Founder, CBK Enterprises
GORDON BRAXTON
Men's Involvement Trainer and Author
BRANDON DAWSON
Title IX and Student Discipline Trainer
QUINN DREW 
Gender and Sexual Identity National Expert and Presenter
COLIN GALLANT
Youth Substance Abuse Prevention Program Coordinator for Hudson Health Dept. in MA
HILLARY GRUMBINE
Violence Prevention Educator and Survivor Advocate, Swarthmore College in PA
WILL HANNUM
Partner, Schwartz-Hannum
JULES IRVIN-ROONEY

 
Attorney Irwin Law Firm
MARCUS JONES
Male Victim Advocate and Survivor
TODD KAMENASH
Assistant Dean of Students and Director of Student Conduct, Kent State University
GARY KELLY
Technical Lieutenant for Campus Sexual Assault Victims Unit, NY State Police
KATIE KOESTNER
Executive Director, Campus Outreach Services
ALLI TOMBROS KORMAN
Senior Director of Culture of Respect Initiative for NASPA
TRAVIS MARSHALL
Asst. Dean & Dir. of Experiential Opportunities at Rosemont College in PA
ROBERT MONKMAN 
Founder, React Mobile
JEREMY MUNSON
Vice President for Student Affairs and Conduct, Stevenson University
NYK ROBERTSON
Gender and Sexual Identity National Expert and Presenter
JIM TAYLOR
Partner, Saul Ewing
NAKIA WATERS

 
Program Coord. and Black Culture Center Dir., Swarthmore College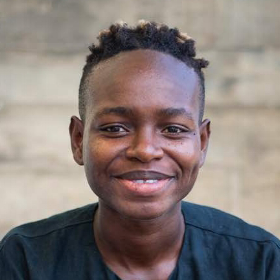 Anima Adjepong
Asst. Professor, Dept. of Sociology, Simmons College
Pronouns: they/them/theirs
Dr. Anima Adjepong is a queer African scholar who researches and writes about identity and culture. Dr. Adjepong believes that popular culture, such as sports, music, novels, and films, is an important site for understanding society and social change. They received their PhD in Sociology from The University of Texas at Austin, with concentrations in Black Studies and Women's and Gender Studies, and their A.B. in Comparative Literature from Princeton University.
Through their scholarship, teaching, and community engagement, Dr. Adjepong shares knowledge that drives self-reflection and encourages action for positive social change. Dr. Adjepong's research in various communities explores how people go about creating worlds that challenge systems of inequality and affirm realities marginalized by capitalism, heteropatriarchy, and racism. They are currently working on a book project about class, culture, and African identities. As part of their commitment to making their scholarship accessible, Dr. Adjepong also participates in community workshops, gives public talks, and publishes on internet blogs.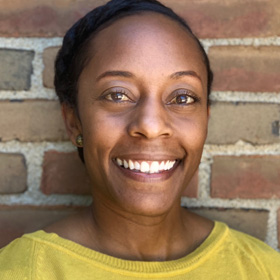 Tierra Barber
National Diversity and Leadership Trainer
Tierra Barber has worked professionally in athletics at the local and national level for over a decade. Within Baylor University Athletics, she has served as a Study Hall and Tutor Coordinator, Academic Advisor, and is currently the Assistant Athletic Director for Student-Athlete Development. A natural leader, Ms. Barber has been the Chair of the Student-Athlete Development Committee, a recipient of the Professional Promise Award, and served on the board for N4A (National Association of Academic Athletic Advisors).
Currently active on the NCAA Membership and Student-Athlete Development Committees, her national positions have enabled her to reach hundreds of student-athletes across the US as a facilitator for the NCAA Career in Sports Forum and Leadership Forum, and with NFL Prep 1oo. Ms. Barber's oversees the social media use of players at Baylor and mentors the athletes on maximizing their potential. Ms. Barber trains and presents on sexual misconduct, hazing, diversity, harassment, cyber-civility and appropriate use of social media.
In 2011, Ms. Barber attended the NCAA Leadership Institute, and now serves as the Director of the Baylor Leadership Academy, helping over 75 student-athletes identify and excel in their leadership annually. She also instructs a freshman course that helps student-athletes transition into collegiate athletics, the university, and the community.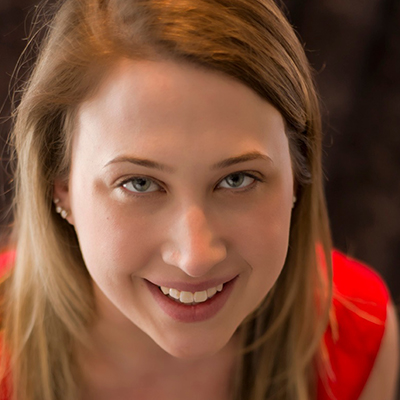 Amanda Blaugher
Program Director, Take Back The Night Foundation
Amanda Blaugher serves as the Program Director for the Take Back The Night Foundation and is the Assistant Director of Residence Life at Penn State Harrisburg. Amanda oversees national campaigns such as 10 Points of Light and Respect My Red for the Take Back The Night Foundation.  She works with school, colleges, and communities to help them organize their walks, runs, vigils and other programming components.  She is the Conference Program Coordinator for Respect is Red:  The International Summit to End Sexual Violence. Amanda works tirelessly to assist event holders around the globe with planning and organizing their walks, runs, vigils and educational programs. Holding a Master's Degree in Counseling from Shippensburg University, Amanda has been committed to raising awareness about all forms of sexual violence since she was a college student, at which time she created a Women's Empowerment Program that oversaw all programming efforts on campus around sexual violence and healthy relationships. She has presented to over 200,000 students and professionals at more than 100 colleges, universities, military bases, corporations, non-profits and high schools across the country on sexual violence and healthy relationships.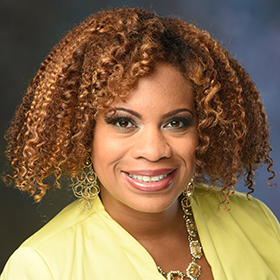 Chimi Boyd-Keyes
Founder, CBK Enterprises
Chimi Boyd-Keyes is a much sought after consultant, speaker, trainer and grant writer. Chimi has directed two university Women's Centers, one at a historically black university (HBCU) and one at a predominantly white university (PWI). Chimi was the co-principal investigator of the only published study to date on Sexual Assault at Historically Black Colleges and Universities (HBCUs). She has been a consultant for the Department of Justice's Office on Violence Against Women, the North Carolina Coalition Against Sexual Assault, the North Carolina Coalition Against Domestic Violence and the Mississippi Coalition Against Sexual Assault. She serves on both state-wide Domestic Violence Prevention and Sexual Assault Prevention taskforces in North Carolina. Chimi co-founded Helpers and Advocates for Violence Ending Now (HAVEN), an award-winning program which trains faculty, staff, and students to be allies for students who are survivors of sexual and relationship violence and stalking, and Circle of Sisters, an initiative dedicated to women's leadership development. She has successfully applied for and has been awarded over $2.5 million in grants and sponsorships and works with non-profits and educational institutions to help them meet their financial goals through grant writing. A native of Durham, NC, Chimi is proud to have received both her BA and MA in psychology from UNC-Chapel Hill and North Carolina Central University, respectively.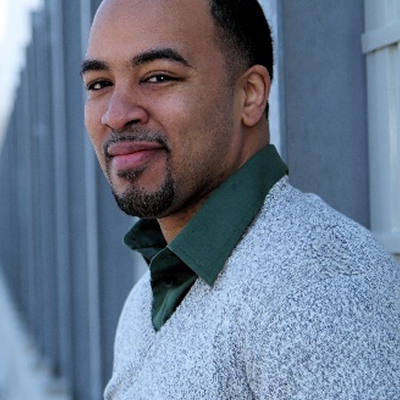 Gordon Braxton
Men's Involvement Trainer and Author
The November 2015 issue of Ebony magazine identified Gordon Braxton as a "Superman" because he is a committed activist focused on fighting intimate violence. He is a graduate of the University of Virginia and has a Master's in Education from Harvard. He began his work in sexual violence prevention as a peer educator in an all-male anti-violence group at the University of Virginia as an undergraduate. UVA awarded him the Algernon Sidney Sullivan Award, the University's highest award for humanitarian service. He also won the Black Fraternal Council's Man of the Year Award, among other distinctions.
After college he joined Katie Koestner and COS and has gone on to present to over 100 secondary schools, colleges, universities, community organizations, and military institutions throughout the country. From 2005 to 2009, Gordon was the Prevention Specialist at Harvard University's Office of Sexual Assault Prevention and Response and helped implement the school's violence prevention policies. He remains an ally to the violence prevention community as a blogger on manhood and rape culture, as a part-time public speaker, and as an occasional contributor to radio and television engagements.
Gordon's work has been featured in the Huffington Post, Ebony Magazine, and VoiceMale. He is the recipient of the Men of Vision Award by Virginians Aligned Against Sexual Assault, the 2000 Gilbert J. Sullivan Award from the University of Virginia's Parents Program; the 2001 Gregory Raven Batipps Scholarship; and the Association of Black Harvard Women's 2007 "Strivers in the Community" Panel Position. Gordon has keynoted conferences and events at Harvard, Brown, University of San Diego, Colorado College, Fordham University, and over 100 other schools.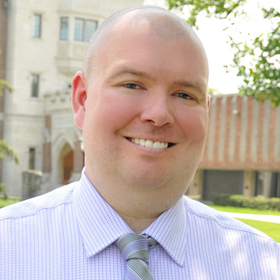 Brandon Dawson
Title IX and Student Discipline Trainer
With 15+ years of experience in the field of higher education, Brandon Dawson brings with him knowledge and skills to manage and implement services and activities around student conduct and crisis management. Brandon holds a Bachelor of Arts in Political Science with a concentration in Law and Justice, from the State University of New York College at Cortland and Masters in Educational Leadership from Manhattanville College. Brandon has served in numerous leadership roles including Vice President of Student Affairs at Endicott College and the Dean of Students in the Division of Student Affairs at Manhattanville College. Brandon has certifications in BASICS, Clery Compliance from the Clery Center, Sexual Assault Investigator Training from Boston University and is active member of various Student Affairs National Organizations. Alongside his professional roles, Brandon is recognized as an expert in campus safety and student conduct. He has presented regionally and nationally on both topics and been hired by colleges to speak on topics related to student safety.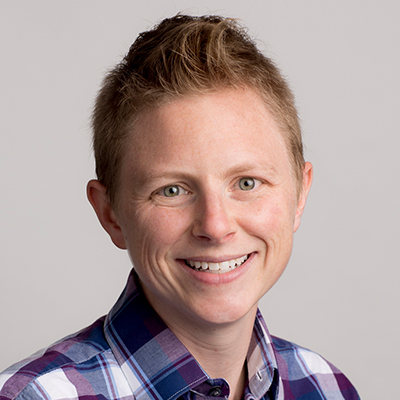 Quinn Drew
Inclusivity Director
Pronouns: they/them/theirs
Quinn Drew discovered their passion for working with and advocating for diverse populations as they began their graduate school journey at Stony Brook University. Now several years later, Quinn continues their advocacy through their work as an active member of NACADA (National Academic Advising Association) and NASPA (National Association of Student Affairs Professionals). Quinn has a particularly strong interest in educating on the LGBTQ (Lesbian, Gay, Bisexual, Transgender, Queer) communities and has been a key player in the design of LGBT Safe Zone curricula at several Higher Education Institutions.
Quinn has been voted by both peers and students as a top presenter at statewide and regional conferences, and consistently receives positive feedback from workshop and presentation attendees. Quinn is routinely ranked high in energy, enthusiasm, and motivation, and delivers strong, captivating, educational information in each presentation. They are always willing to go the extra mile to keep the energy high and audience captivated.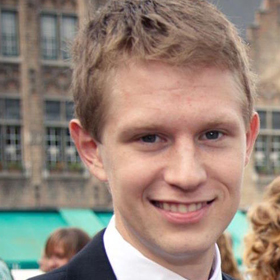 Colin Gallant
Regional Youth Substance Abuse Prevention Program Coordinator for Hudson Health Dept., Hudson MA
Colin travels throughout the country to colleges and high schools to connect with students, especially men, about the importance of taking a stand against sexual violence in all forms. He shares stories from his own life experience as well as the interactive program, "I Said-You Said." He holds two bachelor's degrees from Connecticut College in Philosophy and Classical History and a master's degree in Public Health from Boston University. Colin's leadership has included implementation of programs in compliance with Title IX, VAWA and the Campus Security Act within a wide variety of institutions of higher education as well as K-12 schools. Colin founded the 1 in 4 chapter at Connecticut College, and has presented at over 100 national and regional conferences, school assemblies, keynotes and workshops on the issue of sexual violence and men's roles in ending sexual assault.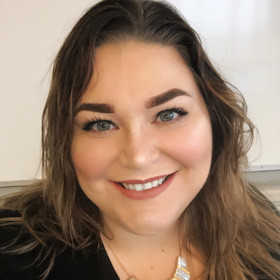 Hillary Grumbine
Violence Prevention Educator and Survivor Advocate, Swarthmore College in PA
Hillary Grumbine grew up in a small town—the kind where everyone knows everyone and their business. But what most folks did not know is that the home in which Hillary grew up was a violent home. Hillary's mother is a domestic violence survivor and Hillary's experiences growing up shaped who she is today, both personally and professionally.
As a Violence Prevention Educator and Advocate for a small liberal arts college, Hillary's work is informed by her expertise as a sexuality educator. Her philosophy is that comprehensive sex education is also violence prevention education. She believes that access to medically accurate, developmentally appropriate, and culturally competent, trauma informed comprehensive sex education is crucial in violence prevention. She has crafted messages to provide age-appropriate information to audiences at all life stages, from 5th grade to adulthood. Hillary holds two Masters Degrees: one in Education with an emphasis in Higher Education and Women's Studies and the other in Human Sexuality Education. Hillary is a PhD candidate in Widener University's Center for Human Sexuality Studies doctoral program.
When not working, Hillary enjoys trying new restaurants with her partner, playing with her toddler, reading, or making lists because she always has a plan in the works for something.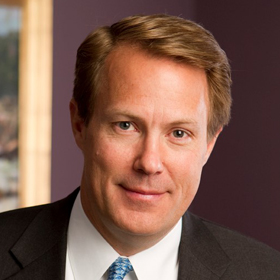 Will Hannum
Partner, Schwartz-Hannum
William E. Hannum III is Managing Partner of Schwartz Hannum PC in Andover, MA. Will represents employers and educators in the full spectrum of labor and employment law matters, including employment litigation, labor relations and collective bargaining and employment counseling. Will advises the Firm's school and education clients on the full range of education law issues, including reports of abuse, as well as student and employee matters, risk management, compliance, and documentation ranging from employment contracts to handbooks to bullying prevention and intervention plans. He has also represented unionized and non-unionized employers (including for profit and non-profit organizations) throughout the United States in a variety of industries. Since 2012, Will has been recognized by Chambers USA as a leading attorney in Labor and Employment Law. Will has been selected as a Massachusetts Super Lawyer® and top Labor and Employment attorney in Massachusetts for each consecutive year since 2004. Will currently serves as a member on the Labor & Employment Education Steering Committee for the Boston Bar Association and is a frequent speaker and author on labor and employment law.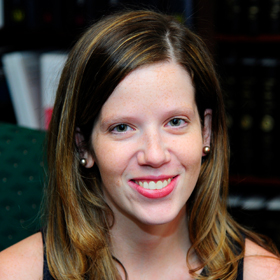 Jules Irvin-Rooney
Attorney, Irvin Law Firm
Jules C. Irvin-Rooney, J.D. is a legal consultant and advocate. She serves as President of Title IX and Clery Act Consulting, LLC, an affiliate of The Irvin Law Firm. Ms. Irvin-Rooney's concentration areas include education and higher education law, and her specialties are Title IX, Clery Act, FERPA, and Special Education issues. Working with both students and institutions, Ms. Irvin-Rooney strives to empower all to know their rights about sexual violence and Title IX. She provides her expertise and analysis to a variety of educational settings regarding K-12 and higher education on school sexual assault prevention and compliance with federal guidelines. Additionally, she facilitates training for schools and advocacy groups regarding compliance issues, and implements discussions of "best practices." Ms. Irvin-Rooney is the founding Board Chair for Stop Sexual Assault in Schools (SSAIS) and also serves as an Advisory Board Member to S.E.S.A.M.E. (Stop Educator Sexual Abuse Misconduct & Exploitation). Ms. Irvin-Rooney holds a J.D. from William & Mary Law School where she was awarded the National Association of Women Lawyers Award along with the Dean's Certificate for special and outstanding service to the law school community. She received her undergraduate degree from the University of Richmond where she graduated magna cum laude with a B.A. in Rhetoric & Communications Studies and Sociology. In addition, she earned her Master's degree in English: Rhetoric and Writing from Virginia Commonwealth University.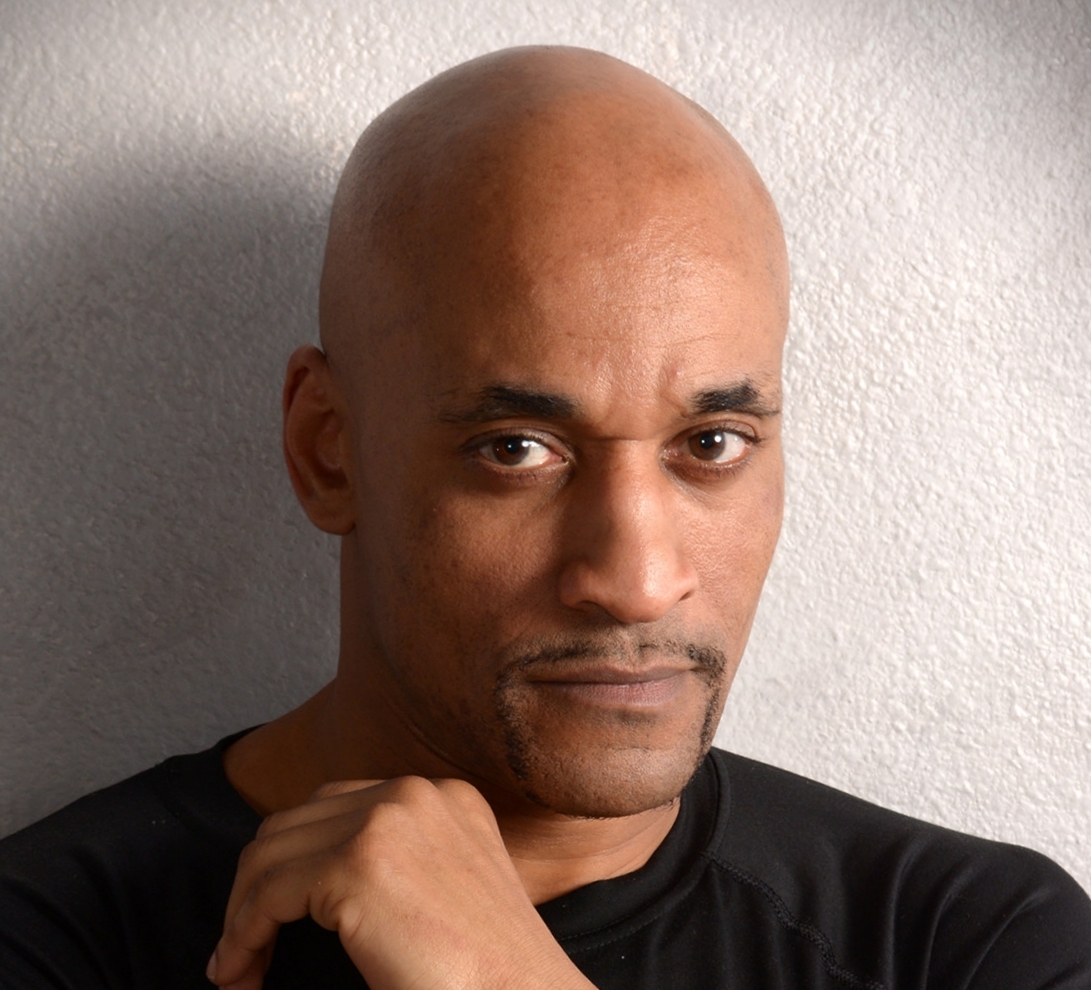 Marcus Jones
Male Victim Advocate and Survivor
When people meet Marcus Jones, they never guess the layers of pain and abuse tucked behind his warm smile, witty banter, and fabulous charisma. His youth was a daily effort to thrive in challenging circumstances, including sexual abuse starting at age 7. Marcus found comfort in acting, able to conceal his secrets beneath costumes and makeup. As he began to escape the abuse and sexual trauma, he found the strength to forge his own way in life, able to succeed in corporate customer service, hospitality and a wide array of business fields. What propels Marcus to speak and educate on sexual violence is his own personal experience as a survivor, but also his deep desire to challenge a culture that devalues kindness, respect and valuation of others' bodies, minds and differing backgrounds. His audiences rave at his openness, vulnerability, strength, and passion. He presents often to men about masculinity and bystander engagement, as well as healthy relationships and how men of color need to join the conversation and act to end sexual violence. Marcus leaves his audiences not only better informed about healthy relationships and sexual violence, but visibly motivated to take on the role of change agent! Marcus is an avid athlete and father of 3 children. He enjoys entertaining, acting, and advocacy for those who don't always find their own voice.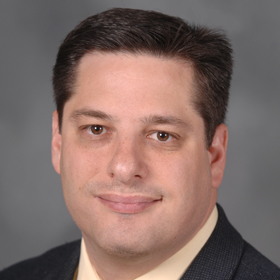 Todd Kamenash
Assistant Dean of Students and Director of Student Conduct, Kent State University
Todd Kamenash has been the Director of the Office of Student Conduct (formerly Judicial Affairs) at Kent State University since 2010.  Prior to that, Todd worked at the University at Buffalo from 1998 – 2010 as the assistant and then associate director of Judicial Affairs / Student Advocacy (formerly Ombudsman). Todd's skill sets include experience in writing and rewriting Codes of Conduct, multicultural competence for student affairs administrators, addressing sexual harassment and misconduct through campus discipline procedures, and developing process flows for various student affairs functions. Todd has presented locally, regionally, and nationally on numerous topics pertaining to campus life and disciplinary matters.  Some of Todd's presentations include the Ohio Police Officer Training Academy, "Campus Conduct Processes for Sexual Assault" and various workshops at the Association for Student Conduct Administration International & Regional Conferences.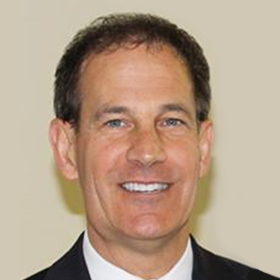 Gary Kelly
Technical Lieutenant for Campus Sexual Assault Victims' Unit, NY State Police
Gary Kelly is a thirty-year veteran with the New York State Police, currently assigned to oversee the NY State Police Campus Sexual Assault Victims Unit (CSAVU) and the Special Victims Unit (SVU). In the dual role, Gary is responsible for managing the staff and work of CSAVU members across the state in their outreach to college and university campuses, and implementing a prevention education campaign and response training program. He is also responsible for managing the staff and work of the state police members assigned to the Special Victims Unit.  He oversees the development and implementation of law enforcement training in the fields of child abuse, sexual offense investigations, elder abuse, and the state's AMBER Alert program.  He is responsible for the management of New York State's AMBER Alert child abduction program. Gary has served on numerous task forces and committees, including the New York State Children's Justice Task Force, the Capital Region Sexual Assault Response Team, and the NYS Domestic Violence Fatality Review Team.  He has more than nineteen years of field experience as an investigator, conducting investigations of child abuse, sexual assaults, and other felony offenses. Gary holds a Master's Degree from the State University of New York at Albany School of Criminal Justice and has instructed law enforcement and social service agencies for two decades.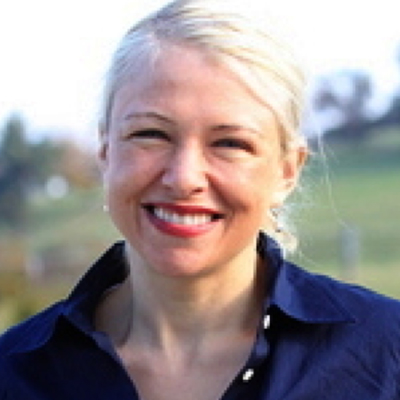 Katie Koestner
Executive Director, Campus Outreach Services
Katie Koestner is a national expert on student safety and technology issues.  She has appeared on the cover of TIMEMagazine, The Oprah Winfrey Show, NBC Nightly News, CNBC Talk Live, CNN, Larry King Live, Good Morning America, Later Today, MSNBC, Entertainment Tonight and other national television programs.  She is the subject of an HBO movie and has lectured at over 2000 schools in North America.  Her audiences have included the incoming classes at MIT, Brown University, West Point, the US Naval Academy, Amherst College, Williams College, the top 200 officers of the Department of Defense, and the American Association of School Administrators.  In 2010, the US Ambassador to India invited Katie to keynote and lead a 19-day campaign in India to raise awareness about Violence Against Women. In 2011, Ms. Koestner's Foundation, Take Back The Night, was chosen by the TV Show, The Good Wife, as their charity of choice for their Celebrity Golf Tournament.  The Girl Scouts of America selected Katie, Katie Couric and a handful of others as honored women to present for their 100th Anniversary Celebration.   She has assisted the US Department of Education in developing and providing programs to women in high risk communities. Her testimony on Capitol Hill was instrumental in the passage of federal student safety legislation. In 2007, Coe College awarded her an honorary doctorate for her extensive work on student safety and public service.  In 2015, the US Department of State chose Katie to work with a delegation of Chinese diplomates at the United Nations on strategies to reduce sexual and relationship violence.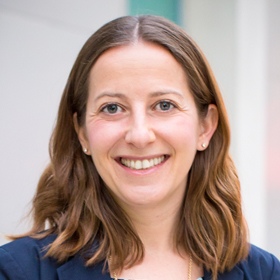 Alli Tombros Korman
Senior Director of Culture of Respect Initiative for NASPA
Alli is Executive Director of Culture of Respect, an organization dedicated to ending campus sexual assault. Culture of Respect provides tools, including the CORE Blueprint, to aid all constituents at colleges and universities in their work to end sexual violence and restore the promise of higher education. In her role, Alli works to ensure that all higher education institutions, wherever they may be on the road to creating their own campus' culture of respect, have the resources they need to achieve this mission and the opportunity to learn from evidence-based research and the best practices of their colleagues. Alli brings to Culture of Respect more than ten years' experience in health policy, programming, and education with an emphasis on sexual and reproductive health and rights. She has provided management, support, and technical assistance to the United States Agency for International Development (USAID) and the Centers for Disease Control and Prevention (CDC), and served as the Associate Director of Education for the Association of Reproductive Health Professionals (ARHP) in Washington, DC.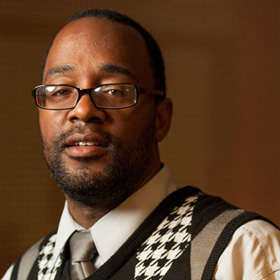 Travis Marshall
Asst. Dean & Dir. of Experiential Opportunities at Rosemont College in PA
Travis Marshall grew up in an ethnically diverse New Jersey suburb, raised by his hard-working mother who is a domestic violence survivor. From a young age, Travis learned to carve his own way through life without allowing his circumstances or the judgement of others to influence his path. He completed a bachelor's degree in mechanical engineer at the University of Massachusetts as a first-generation college student, going on to work professionally in the aerospace industry. Currently, Travis works as an instructor, advisor, and administrator at a small private Pennsylvania college. Travis joined Campus Outreach not only because of the indelible imprint his mother's victimization has had on his own life, but because he believes men, especially men of color, can do more to create a culture of respect and safety around relationships. His presentation style is a unique blend of his "laid back" mathematic mind joined with his quick-witted sense of humor.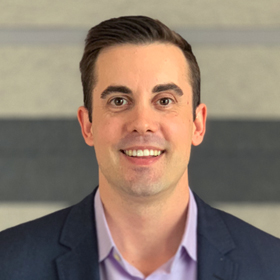 Robb Monkman
Founder, React Mobile
Robb Monkman was the victim of an armed robbery and hostage situation while in college.  He nearly lost his life and feels lucky to be alive today.  Out of his personal experience, Robb co-founded Reach Mobile.  Presently, Robb serves as the CEO of the company.  He has over a decade of marketing and management experience at multiple start-ups. Prior to launching React Mobile, Robb served as the Marketing Director for software startup marketing emergency communications software to the Department of Defense (DoD) and to the Department of Homeland Security (DHS). With his current work, he is determined to develop a powerful personal safety platform to transform the way people call for help in emergencies and his team is making tomorrow a safer place. React Mobile is already helping people all over the world.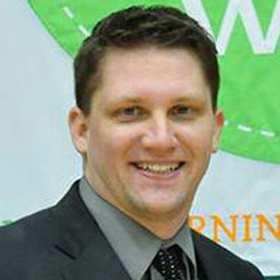 Jeremy Munson
Vice President for Student Affairs and Conduct, Stevenson University
Jeremy Munson is a dynamic presenter with the ability to combine his professional experience in student affairs and conduct with his diverse life experiences, involving students from all races, religions, and socioeconomic backgrounds. His audiences rave about his ability to instill positive change within each community where he speaks. Dedicated to promoting student safety and wellness through education and awareness, whether on the field or in the classroom, Jeremy has focused his work on the issues of alcohol and sexual assault. His strategies have ranged from online learning modules to awareness months and fundraisers.
In his current University position, Jeremy's responsibilities include teaching first year seminar programs to designing advisory programs. He also created and implemented the CORE (Creating Opportunities for Resident Excellence) program at Stevenson. He not only reinforces the student conduct policy but implements training and resources to help the community adhere to established standards. Jeremy is a member of eight Leadership Committees including the Baltimore County Alcohol Task Force, Maryland Conduct Officers, and Stevenson University Student Risk Committee.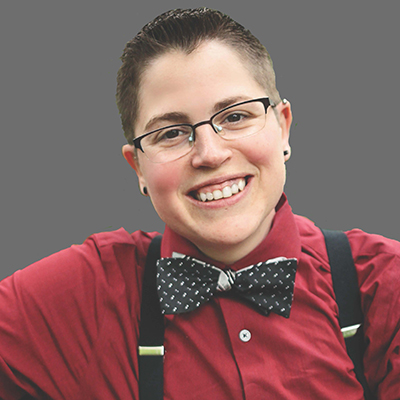 Nyk Robertson
Gender and Sexual Identity National Expert and Presenter
Pronouns: they/them/theirs
Nyk Robertson grew up in Kansas as a young queer person. Their struggle with reconciling their family, religion, queerness and gender identity in small town America is what built their resilience as well as drive to support others going through similar struggles. They currently work with undergraduate students specifically offering services and support for Asian American, LatinX, Multiracial, Native American, Queer (Lesbian, Gay, Bisexual and Transgender), low-income, international, and first-generation college students. Nyk has a bachelor's degree in English with a minor in poetry and a Master's in Gender Culture Studies. Their academic research involves looking at the ways in which language constructs a subjectivity for gender non-binary folx and how spoken word poetry produces a space for this language to be created in a way other literature does not. Currently, Nyk is completing a Doctorate Degree. Nyk considers every presentation another opportunity to share this language and these lived experiences of the LGBTQ+ community with more folx and broaden the conversation around these experiences.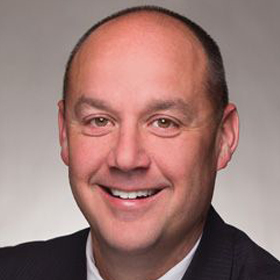 Jim Taylor
Partner, Saul Ewing
James D. Taylor is Co-Chair of Saul Ewing's Higher Education Practice. He routinely represents colleges and universities nationwide, as well as K-12 education institutions, including charter schools. Jim has served as lead counsel in lawsuits brought by college and university students alleging a violation of Title IX, has provided training on Title IX and VAWA compliance, revised and been consulted on related policies and assisted institutions in responding to investigations by the Office for Civil Rights for the U.S. Department of Education. Jim has also been lead counsel on matters involving student death, hazing, assaults and student or student group (including fraternity and sorority) discipline.  In his K-12 and charter school practice, in addition to providing general advice and compliance, including Title IX, Jim has advised education institutions in matters involving student disciplinary issues, allegations of discrimination, employment advice, and special education disputes.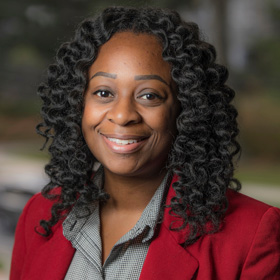 Nakia Waters
Program Coord. and Black Culture Center Dir., Swarthmore College
Nakia Waters has always had a passion for helping students succeed and has carried that passion to her work with students from early education to college level. As a first-generation college student, she is eternally grateful for those who have supported her in achieving her dream of a college degree and loves to be able to contribute to the success and holistic growth of college students. Currently, at Swarthmore College, Nakia works as a higher education professional working with students who identify as first generation/low income, students of color and LGBTQ+ students. She has a bachelor's degree in Business and Marketing and a master's degree in Counseling in Educational Settings, both from Rowan University. Nakia is a licensed school counselor and her career path has included a breadth of experiences in education in primary and secondary schools.
Go RMR. Make Respect the Standard, not the Exception.