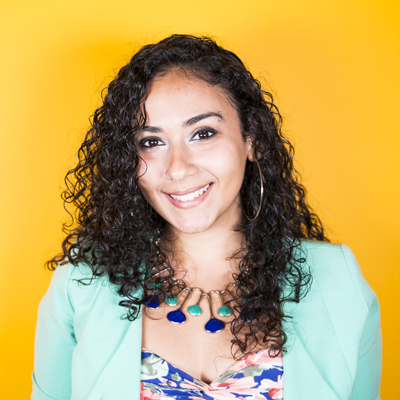 Sam Arpino
Sam Arpino is DoSomething.org's Talent and Culture Manager, otherwise known as their Head of Fun. A first-gen college student born and raised in Brooklyn, NY, Sam grew to understand the key to building and maintaining strong relationships is to value and empower the varied lived experiences of the people you meet. She's a former TFA Corps Member, and an Alumna of the University at Albany (B.A., Women's Studies; Communications & Rhetoric) and Brooklyn College (M.S., Special Education). During her time at UAlbany, Sam instructed Intro to Feminisms 101 through the Women's Studies Teaching Collective for two years. When she's not geeking out over the overlap between effective organizational comm and intersectional feminism, Sam is planning events for the National Board of Gamma Rho Lambda National Sorority — an LGBTQ-based sorority of which she's been part for almost a decade.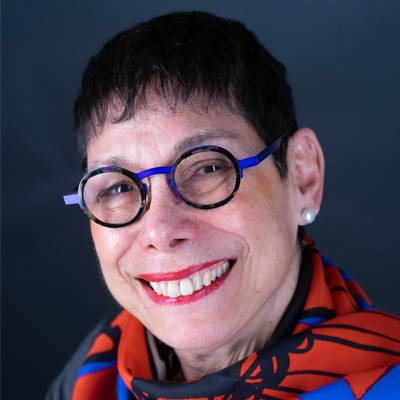 Madeline Eisner
Strategic Communication and Advocacy Specialist at UNICEF
Madeline Eisner is a strategic communication and advocacy specialist with long experience with UNICEF at New York headquarters and in the field, working in Asia, Africa and Latin America. Over the past five years she spearheaded UNICEF's global campaign on Violence against Children, which won the organization's award for creativity, outreach and dedication to children's rights. Launched with a public call to 'make the invisible visible' the campaign has moved governments, UN agencies, civil society organizations and young people to engage to tackle violence against children and its causes. As regional communication chief for UNICEF in East Asia and the Pacific, and Eastern and Southern Africa, Madeline designed, coordinated and implemented a wide range of multi-media strategies in response to the HIV/AIDs pandemic, the tsunami emergency and in support of key interventions in health, nutrition, education, gender and child protection. Madeline uses her journalistic, organizational, public relations and campaign skills to hone messages and deliver effective communication strategies and materials.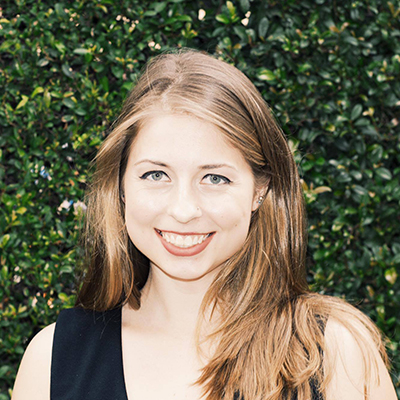 Sofie Karasek
End Rape on Campus
Sofie Karasek is an advocate for gender equity on campuses nationwide. She is a co-founder and the Director of Education of the survivor advocacy group End Rape on Campus, and prior to her graduation from the University of California, Berkeley in 2015, she spearheaded several federal complaints against Berkeley and has assisted students nationwide in holding universities accountable to Title IX. Sofie has also been a leading advocate for California's groundbreaking "Yes Means Yes" law and her work has been featured in national and international media, including The New York Times, The Wall Street Journal, The Guardian, and CNN. She is also a subject in the documentary film "The Hunting Ground" and was featured in Lady Gaga's performance at the 2016 Academy Awards.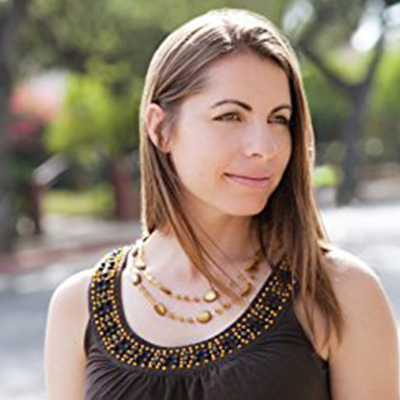 Holly Kearl
Holly Kearl is the founder of the nonprofit organization Stop Street Harassment, the author of three books on gender-based street harassment and the author or co-author of three national studies on sexual harassment. The most recent study, released in Feb. 2018, tracks the numbers behind the #MeToo Movement. She's penned more than 85 op-eds on sexual harassment issues for outlets like NYT, Washington Post, Guardian and CNN and she's given more than 150 talks around the world. She's also done consulting work on these topics for UN Women, US State Dept., Lyft, Runner's World and various local government bodies. Since 2012, she's advised WMATA on their anti-sexual harassment transit campaign, and her voice currently can be heard on the system's first-ever audio PSA about reporting harassment.
Currently, she works as a community manager for the Aspen Institute's New Voices Fellowship in the Global Innovators department. She previously worked at AAUW as a program manager for six years, where she focused on issues like sexual harassment in schools, sexual assault on campus, rape in the military and workplace sexual harassment. Holly has a master's degree in public policy and women and gender studies from George Washington University and undergraduate degrees in history and women and gender studies from Santa Clara University.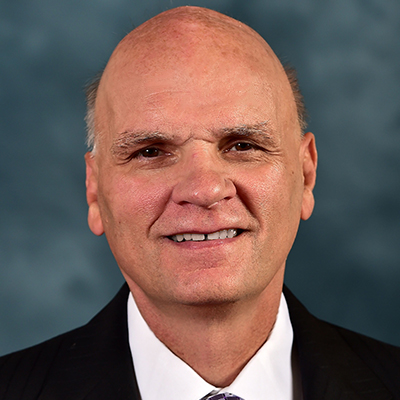 Phil Martelli
Former Head Men's Basketball Coach, Saint Joseph's University
In 23 seasons as head coach at Saint Joseph's, Phil Martelli has built a program that is consistently one of the top in the conference, a perennial postseason participant and a key player on the national scene. In doing so, he has earned his place among the top coaches in the school's storied history and is one of the more respected coaches in the game.
Martelli is the Hawks' all-time leader in career victories with a mark of 430-309. Setting the school record for wins in a season (30) in 2004, Martelli has guided SJU to 20 or more victories nine times, which is the most for any Hawks' coach. His record of 212-164 in Atlantic 10 play is the most conference wins for any active coach and ranks second all-time in the league.
He has guided SJU to three Atlantic 10 Conference championships, with two in the last five seasons (2014, 2016). The Hawks have made 13 postseason appearances during his tenure, which is the most for any Saint Joseph's coach, which includes seven trips to the NCAA Tournament.
Martelli has served the game of basketball as a Past President of the NABC's Board of Directors and a current member of the NCAA Division I Men's Oversight Committee. He is the chair of the Coaches vs. Cancer National Council and he co-chair of the Philadelphia chapter of Coaches vs. Cancer, helping the city's coaches become one of the top fundraising groups in the nation.
Respect my red because my voice is loud and cannot be silenced.
Go RMR. Make Respect the Standard, not the Exception.