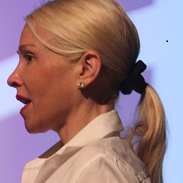 Katie Koestner
Executive Director, Campus Outreach Services
About me
Katie Koestner is a national expert on student safety and technology issues.  She has appeared on the cover of TIME Magazine, The Oprah Winfrey Show, NBC Nightly News, CNBC Talk Live, CNN, Larry King Live, Good Morning America, Later Today, MSNBC, Entertainment Tonight and other national television programs.  She is the subject of an HBO movie and has lectured at over 2000 schools in North America.  Her audiences have included the incoming classes at MIT, Brown University, West Point, the US Naval Academy, Amherst College, Williams College, the top 200 officers of the Department of Defense, and the American Association of School Administrators.  In 2010, the US Ambassador to India invited Katie to keynote and lead a 19-day campaign in India to raise awareness about Violence Against Women.  In 2011, Ms. Koestner's Foundation, Take Back The Night, was chosen by the TV Show, The Good Wife, as their charity of choice for their Celebrity Golf Tournament.  The Girl Scouts of America selected Katie, Katie Couric and a handful of others as honored women to present for their 100th Anniversary Celebration.   She has assisted the US Department of Education in developing and providing programs to women in high risk communities.   Her testimony on Capitol Hill was instrumental in the passage of federal student safety legislation.  In 2007, Coe College awarded her an honorary doctorate for her extensive work on student safety and public service.  In 2015, the US Department of State chose Katie to work with a delegation of Chinese diplomates at the United Nations on strategies to reduce sexual and relationship violence.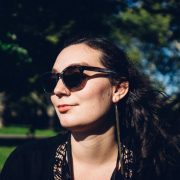 Michelle Carroll
Outreach Director
About me
Michelle Carroll joins Respect the Red as the Outreach Director. She is also the Campus Coordinator for the New York State Coalition Against Sexual Assault (NYSCASA). In this role, she manages the 'New York State Campus Consent Consortium' program and develops the year-long education curriculum for its members. Michelle works with college administrators, Title IX coordinators, Campus Security personal, rape crisis center advocates, State Police, and students to collaboratively address collegiate sexual violence in New York. Prior to joining NYSCASA, Michelle worked in political consulting where she served a variety of clients in the women's reproductive rights sphere and LGBTQ+ advocacy space. After college, Michelle served as an elementary school teacher with Teach For America in Southwest Philadelphia where she taught fifth and fourth grade.
Michelle graduated from cum laude from Franklin and Marshall College with a major in Government and honors in Comparative Literature. Michelle has been dedicated to raising awareness of sexual violence since her sophomore year of college, when she began to lead a student group that organized the university's annual Take Back the Night. By the conclusion of her senior year, she had transformed the event from a gathering of 50 students and administrators, to a seminal advocacy event with 450 participants. Michelle enjoys writing on various topics including anti-sexual assault legislation, feminist activism, and Puerto Rican history. She currently writes for the online publications Guerrilla Feminism and The Radical Notion.